Abbington Life
A social publication for the residents of Abbington
We are grateful to be part of your community.
Abbington Life
We aim to turn this wonderful neighborhood into a true community through the stories we share. We are able to create and deliver a new issue every month – free to residents – thanks to the generosity of our advertising partners and the participation of neighbors!
My neighborhood publication is an excellent resource for local events, businesses and happenings in the area. It is inspirational to see what other residents are accomplishing with their lives – through travel, hobbies and volunteerism. The publication is a great way to get to know the neighborhood, support local businesses, and get involved in the community. Highly recommend.

Heather Andrews

Neighborhood Resident & N2 Publishing Reader

We have worked with N2 Publishing for many years. It is a tremendous organization and have found the advertising to be very beneficial to our business! We have had numerous customers thank us for advertising in the community publications. I highly recommend them!

Mike Croce

Local Toyota Dealership GM

Each month, N2 Publishing creates a layout of interesting and colorful articles that are informative and fun to read. Also, the publication ads promote businesses in our community that are helpful to know for many facets of life. Thank you [to] the N2 Publishing Design Team!

Kimberly Hart

Neighborhood Resident & N2 Publishing Reader
The Making of an
N2 Publishing Magazine
Advertising with
N2 Publishing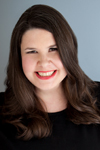 Leslie Lockhart
Leslie is passionate about helping people, especially her community! She started Abbington Life in 2014, and loves connecting residents with each other, as well as the local business sponsors. With a background in marketing/ PR, and a creative soul, Leslie knew the N2 franchise opportunity was a perfect fit. She is proud to be a member and Ambassador for the Apex Chamber of Commerce, and strives to help small businesses grow! An avid crafter, karaoke singer, and lover of animals and Disney, Leslie brings a bit of fun where-ever she goes. Leslie loves knowing so many people in the Apex and Triangle community through her magazine, events, and other endeavors with Abbington Life. She is known to be reliable, organized, trustworthy, and generous. She believes in going above and beyond every day!
Want to submit a story idea or advertise with us? Reach out!