The Arrow - ArrowCreek
A social publication for the residents of ArrowCreek
We are grateful to be part of your community.
The Arrow
We aim to turn this wonderful neighborhood into a true community through the stories we share. We are able to create and deliver a new issue every month – free to residents – thanks to the generosity of our advertising partners and the participation of neighbors!
Hi Ken, Just wanted to drop you a note and let you know my ad in The Arrow starting working for me from the moment the magazine hit people's mailboxes. The first month, the ad generated income four times its cost. I am gaining a foothold in the very lucrative market of Arrow Creek because of your magazine. I also appreciate your patient, personal, and professional approach. It's been a pleasure working with you Sincerely,

Darrell McGowan

G.M. Nevada Home Detailing
The Making of an
N2 Publishing Magazine
Advertising with
N2 Publishing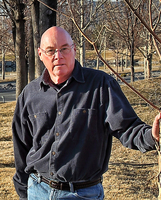 Ken Kearney
Want to submit a story idea or advertise with us? Reach out!